Power Your Web Filtering & Parental Controls With Market-Leading URL Classification
zvelo's URL Classification Analyzes Web Content for Topic-based Categorization, Objectionable, Phishing, and Malicious Classifications with Over 99.9% Coverage of the ActiveWeb!
Web filtering and parental controls solutions require a URL classification database and content categorization solution that fits individual business cases and technical requirements. Some vendors require the highest levels of categorization accuracy, coverage, performance, and responsiveness. Other vendors want the lowest price with correspondingly lower levels of accuracy and performance. Not every URL database solution fits every web filtering or parental controls provider.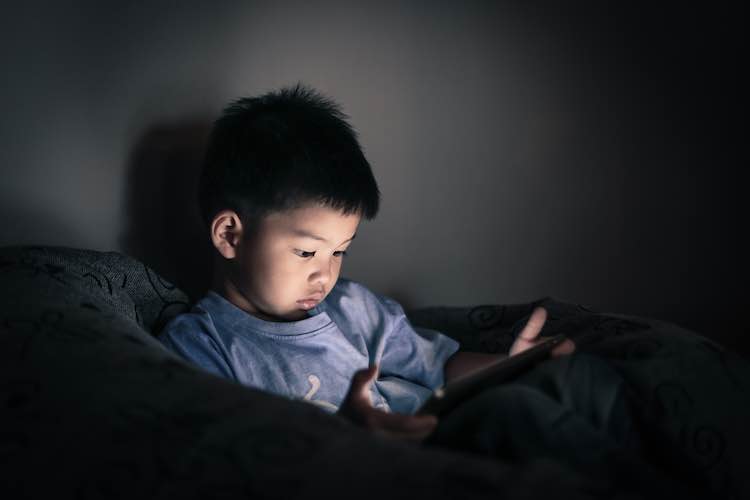 Protect Your Customers And Their Families With Parental Controls Powered By The Industry's Leading IP/DNS Filtering Solution
With our vast global network and monitoring of web content, human and non-human traffic, and connected devices—zvelo offers the most comprehensive understanding of the ActiveWeb. Our web filtering and parental controls solution is deployed by some of the leading router and gateway manufacturers, ISPs, and other security vendors to protect networks and web experiences all over the world. Talking with a zvelo web filtering solutions expert can help you identify which zvelo URL classification solution or deployment option is right for you.
Industry-Leading Web Filtering & DNS Filtering
Experience the Market's Best ActiveWeb Coverage and Accuracy
zveloDB provides market-leading accuracy, coverage, and malicious website detection with flexible deployment options and exclusive "category mapping" technology. zveloDB enables web filtering vendors to exactly mirror the category sets familiar to system administrators and end users for policies and reporting. If you are a DNS, UTM, SaaS, or other vendor and need a premium URL database for the SOHO, SMB, Enterprise, or Gov/Ed market, zveloDB is the premier choice.
99.9% Coverage
Over 99.9% coverage of the ActiveWeb traffic, incorporating URLs that have been visited by our global network of more than 600+ million users for comprehensive visibility into the global clickstream traffic.
99%+ Accuracy
We use AI/machine learning combined with human quality assurance to maintain over 99% accuracy for categorizing web content into topic-based, objectionable, malicious, and phishing categories.
Supports Over 200 Languages
The market's best language support by country, covering over 200 languages, using human-supervised machine learning systems. See our Language Support Map.
Fast Performance
Local lookups in 5 microseconds or 200,000 queries per second per instance using the zveloDB SDK, supplemented by cloud updates for uncategorized URLs. Alternatively, take complete control by directly ingesting all categorized URLs into your systems with a raw data stream.
Malicious Detection
Interrogate threats at the URL and IP level and identify malicious activities such as malware, phishing, fraud and spyware. zvelo employs a crowd-sourced approach for obtaining a constant stream of URLs to analyze by combining static analysis, behavioral analysis, 3rd party industry feeds, and human-supervised machine learning to deliver the most extensive malicious site detection.
Objectionable Content
This versatile set of categories can be used in a wide variety of cultural settings. Identify URLs and for parental controls applications to block inappropriate or objectionable categories consisting of various levels of severity including porn, hate speech, violence, etc.
Granular Taxonomy
Nearly 500 different categories with exclusive category mapping that provides seamless and transparent integration with your required taxonomies. With the ability to create custom category maps for your specific application including SOHO, SMB, Enterprise, Parental Controls or a custom category map specific to your taxonomy.
Flexible Integration Options
From endpoint security to perimeter security to UTM vendors to hosted security providers, zvelo covers the broadest spectrum of flexible and easy-to-integrate deployment options including cloud-based API, a local SDK, or as a raw data stream.
Continuous Updates for the Dynamic Web
For real-time updates of newly categorized topic-based, objectionable, and malicious URLs, as well as daily database updates providing full mirror and incremental updates.
Flexible Pricing
Pricing flexibility that aligns with your business model, including "Per User", "Per Subscriber", "Per Appliance", "Bandwidth", and more.
Powered By The Industry's Leading Content Categorization & URL Filtering Provider
zvelo is the leading provider of URL and IP classification, with nearly 500 categories in over 200 languages, including topic-based, objectionable, phishing and malicious, making it ideal for integration with web filtering, brand safety, subscriber analytics, and other use cases.
Have Questions? Ready To Start An Evaluation?