The IWF is the UK Hotline for reporting online criminal content and works internationally to remove online images and videos of child sexual abuse. This is a daunting task considering the enormity and complexity of the Internet.
What has the IWF accomplished?
25% of the reports in 2012 were confirmed to contain potentially criminal content
27% of the reports alleging child sexual abuse content were confirmed as such by IWF analysts
Most of the reports were submitted anonymously
| | |
| --- | --- |
| | The IWF's efforts have clearly reduced the number of domains hosting child sexual abuse content over time |
All reports of webpages hosting child sexual abuse content in 2012 were traced to 38 countries
.com, .ru, .net, .org, .in were top five TLDs and accounted for 87% of all webpages hosting child sexual abuse content
Nice to see a low number of social networking sites exploited
Over half of all reports are taken down in less than one hour
Two-thirds are removed within two hours of being reported
How do they do it?
The IWF International process is pretty straight-forward and most all URLs reported as containing child sexual abuse content are reviewed by human analysts. This level of quality assurance is mandatory, given the delicate nature and seriousness of the content matter.
zvelo can sympathize in this regard since a significant volume of the billions of URLs we categorize each week are reviewed by human analysts for accuracy. zvelosolutions are integrated into or serve as the foundation for some of the leading web filtering, parental controls, endpoint and network security offerings, or to help ensure online advertiser brand safety by advertising technology providers. zvelo is a proud member of the IWF.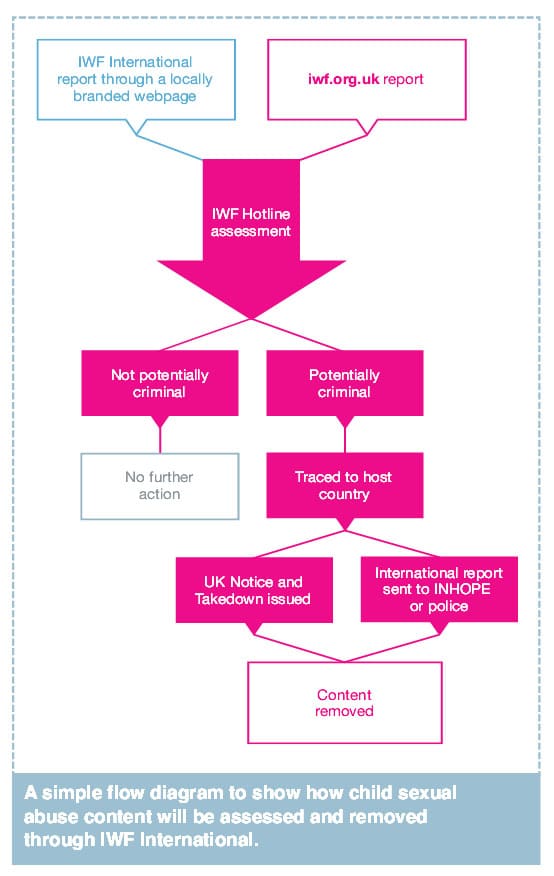 Source: Click-to-view the full IWF Annual and Charity Report 2012.